These are unprecedented times, with most brands confused on how to navigate for success. How can individuals and corporate brands communicate meaningfully and thrive?
GLG's Managing Partner, Omawumi Ogbe hosted a tweet chat with communications professionals – Adebola Olomo, Kelechi Chiboka and Nelisa Ngqulana.
Adebola Olomo leads Deefrent Ltd Nigeria and Deefrent Media Dublin. Her agency provides marketing and PR solutions for organizations and events in Nigeria and Ireland. Before setting up Deefrent in Nigeria about a decade ago, Olomo made her mark as a communications professional in several organizations including MTN Group South Africa and MTN Nigeria where she won the coveted Star Performance Award in the African region.
Nelisa Ngqulana is a PR & Communications Strategist with over 15 years' experience through opportunities in the financial services (with companies such as Old Mutual and Metropolitan Health Group), NGO sector (UNICEF Children's Radio Foundation), publishing and PR & Media consulting sectors. She is currently the managing director and founder of PR and communications consultancy, PR Trends ZA in South Africa.
Kelechi Chiboka is currently a Marketing / Project Manager at ZOLA Electric. He has ample experience and multiple accomplishments as a communications professional, with companies such as EXP Marketing, SNL Multimedia, Chris Parkes Marketing Solution and also one of the brains behind Heineken Live Your Music (2016), Star Music The Trek(2016), Coke Studio Launch Season 4 (2016), as well as other prominent events and programs in Nigeria.


In this very insightful chat, they talk about the changing communications landscape and share relevant tips on how brands can rise to the top even in these challenging times.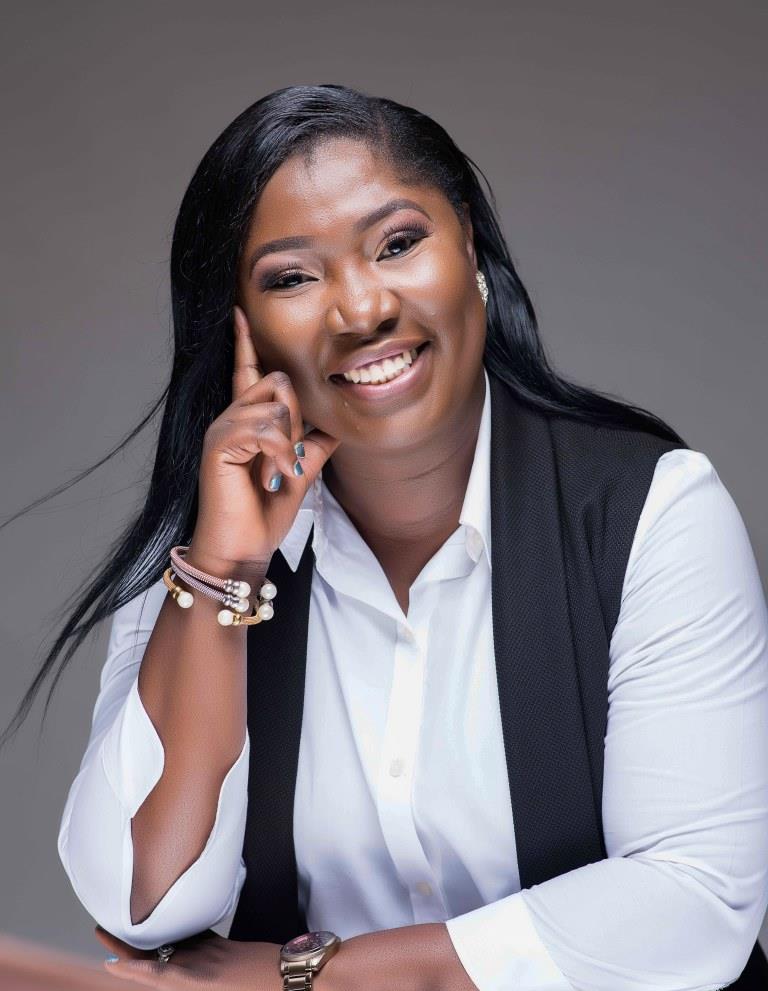 Omawumi Ogbe (OO) – Communicating in times of crisis is more about connecting than conveying. How do you feel communications professionals and businesses should connect with their target audience at this time?
Adebola Olomo (AO): The most important part of this is starting by asking who your target audience is and finding their alternative platforms of communication in this crisis. You can't write for Facebook when your audience has migrated to TikTok. See where I'm going? Trend wise, engagement using live-streaming apps and webinars has shot up. All that's needed is expert-level content and calls to action to participate.
Nelisa Ngqulana (NN): The most important thing right now is helping customers know what the contingency plans are i.e. are you operating? how is the pandemic affecting operations? Be open and honest with your customers, basically.
Kelechi Chiboka (KC): A lot of people are confused, grieving, unsure of what the future holds, unsure of how to get through the lock down and so coming across as a support system in communication is key.
O.O – Earthquakes, hurricanes, flood and disasters like the COVID-19 can drastically affect businesses. Is there a written rule for how to communicate in times of crisis?
AO: In the wake of any global crisis, the digital/marketing failsafe is always the same: Timely communication. We don't let up! It can spell the difference between a brand's survival—even enhancement—and its irreversible tarnishing. In fact, effective communication strategies are more important than ever, and providing transparent and consistent communication is key.
NN: A Harvard Business Review article has captured the steps very well. Depending on the size of the business, you should have a crisis response team who will manage the comms. Communicate to employees, assure stakeholders
KC: In my opinion, the unwritten rule is to always provide helping, comforting, supporting and reassuring information in times of crisis. Play your part to help the people get through the tough times.
OO – We have seen many different ways of staying in touch in the past few weeks. What are some of the strategies you have put in place to communicate with your team in these times?
AO: We have always had great virtual communication points in Slack and WhatsApp groups even before now. Now it's even easier since it's purely remote. This helps lessen workplace tension as everyone flows well together. We also reviewed our customers' needs and assessed the kind of value we can provide. Like I said earlier, we haven't let up. We communicate in real-time with our customers, partners, staff, and communities.
NN: WhatsApp Calls, Zoom messages. We're used to working virtually, so how we communicate hasn't changed much
KC: As a team, a lot of our operations are online using collaboration tools such as GSuite and communication tools such as Zoom. This has helped us break the limiting barrier of the stay at home order while remaining productive. There are many others out there that people can choose from. For social interactions we have seen the rise of apps like #HouseParty to keep the connection going in a fun way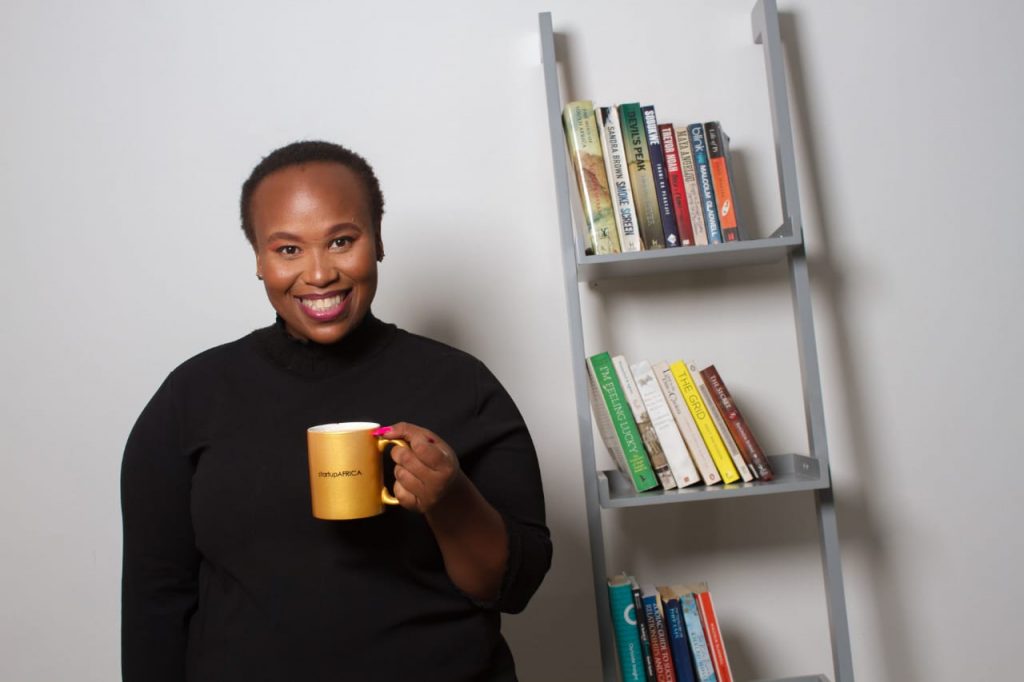 OO – This has been mentioned here in the chat, but let's dig deeper. In such difficult times how can brands reframe their Comms from selling to helping?
AO: I always say that brands need to wholly understand the customers they're dealing with first of all. Customers are looking for a measured, reliable, and authoritative voice in media that'll bring calm to the storm. Brands only need to tailor their content and platform messaging to fit these criteria for their audiences and bam!
KC: Let your brand communication be more emotional and supportive and less transactional. Yes, you want to sell but present your solution as a means to alleviate the pain/challenges that people go through.
5. Kim Kardashian recently announced the launch of a new range on her shapewear line. With people working from home in sweat pants etc.; is that a tone deaf campaign? How does a business like hers launch products in these times?
AO: Well, from a bandwidth perspective, we're talking about Kim's new line right now, haha! But from a content stance, the balance of communicating a product to consumers, while not appearing to be profiteering off of a global pandemic, is a fine one. Public communication is about balance; ensuring you have the "right tone and intention". Kim's brand needed to have been more sensitive in communication to the global crisis. What we're in is a time for more considerations and fewer transactions.
NN: Being able to "read the room" is important during a crisis. Brands and businesses shouldn't be seen as exploiting people. So your response should reflect your values.
KO: It depends on the launch strategy. Apple just launched their new MacBook Air and iPad pro via newsletters. If in your business plan, the product launch had already been scheduled and product is ready, the launch can still happen without a fanfare. This shows that the brand is not insensitive to what's happening. No business wants to make a loss after huge investments, so there has to be a smart way to still share the benefits of your product offerings.
OO – Digital is so noisy right now as that's the major available communication option. What are ways for brands to rise above the noise and stand out with their messages?
AO: Right off the bat, I'd say delivering content that's credible and backed up by data helps brands stand out in all of that hullabaloo. Also, prioritizing issues of urgency, and addressing the impacts of the circumstances on the industry helps…support customers with valuable advice while keeping retention level high. Emphatic and solidary communication is highly important.
NN: Keep a consistent presence so that people don't forget you. Don't force campaigns that don't align with your brand. And don't make unnecessary noise.
KO: Stay true to your brand purpose. What do you stand for as a brand? Dove just launched a campaign- #CourageIsBeautiful sticking to their cause to promote the natural beauty as opposed to what the media feeds us. People can connect with that. Emirates Airlines just did a beautiful one as well. And you have iconic brands that have had their logos separated to show support for the #StayAtHome advice. Show support, connect to the pain points.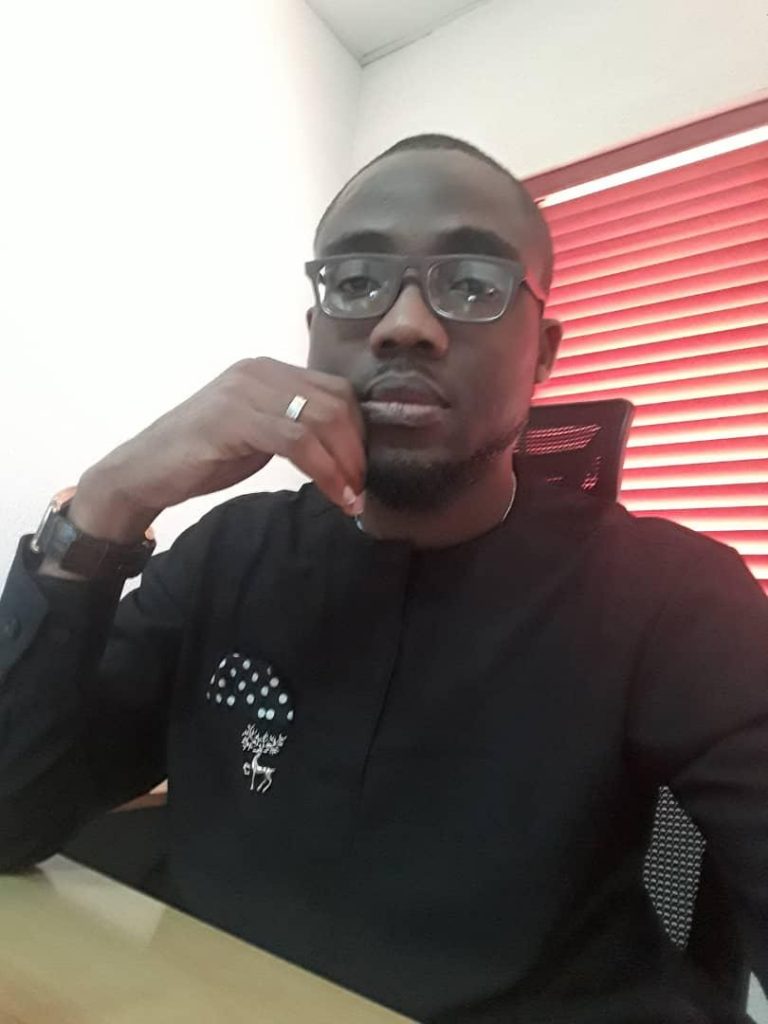 OO – With your wealth of experience, what do you think will be the key takeaway for the communications world in the post COVID-19 era?
AO: Listen. The brands that will survive this pandemic will be the brands that treated customers best during this pandemic. Brands who applied that extra layer of empathy and care in their messaging. Brands who "went through it" with the customers. One of my favorite illustrious marketing experts says that brands should put their profit motivation on the backburner for the time being in order to make sure consumers are "there for you in the future." Profound!
NN: The key takeaway will be of brands who demonstrated understanding of their stakeholder needs during this time. Brands who were able to be true to their values and kept their word.
KC: People will only remember brands that connected with them in their times of pain and so successful communication experts would have learnt how best to connect emotionally with their target audience. Of course this will redefine communication strategies going forward.
OO – What can we do as communicators to ensure that the right messages are passed across and there is less anxiety, fear or panic? Or even fake news!
AO: Prepare. It is important as communicators, to develop a communication plan that covers what we will do, when, and how. We need to define key messages for a number of scenarios and be prepared to handle any incident that may incur. It is important that every brand is able to handle the crisis, and is backed up with reliable facts, media-trained spokespeople, and the right channels for delivery—while calm.
KC: We should understand the pain points of our target audience and present messages that improve their situation. People need help, they don't need to be reminded of the pain they are facing. Don't amplify fear, provide solutions
OO – Wow! So much to learn here. Do you support the notion that using your expertise or brand capital to help during a crisis should not be about commercial advantage or profit?
AO: Whatever way you look at it, resources are needed to support brand communication and strategy even at this time. That said, the line is drawn in the instance that we become opportunistic and start inflating fees to get work done. Crossing it isn't only pretentious but plain selfish. We're in a global inconvenience and we're in it together! The least we can do is be human.
NN: People must be authentic in their engagements, crisis or not. So if you are able to volunteer or donate time, be upfront about it. If you can't, then don't. It's ok to also be paid for your services during this Time.
KC: Yes, however there has to be a balance. No business wants to make a loss. You can make a profit in these times (nothing wrong with it as long as you're not shafting your customers) and still donate a good portion of your profit to support efforts to resolve the crisis.